James Edgar Rubenstine
Posted May 05, 2017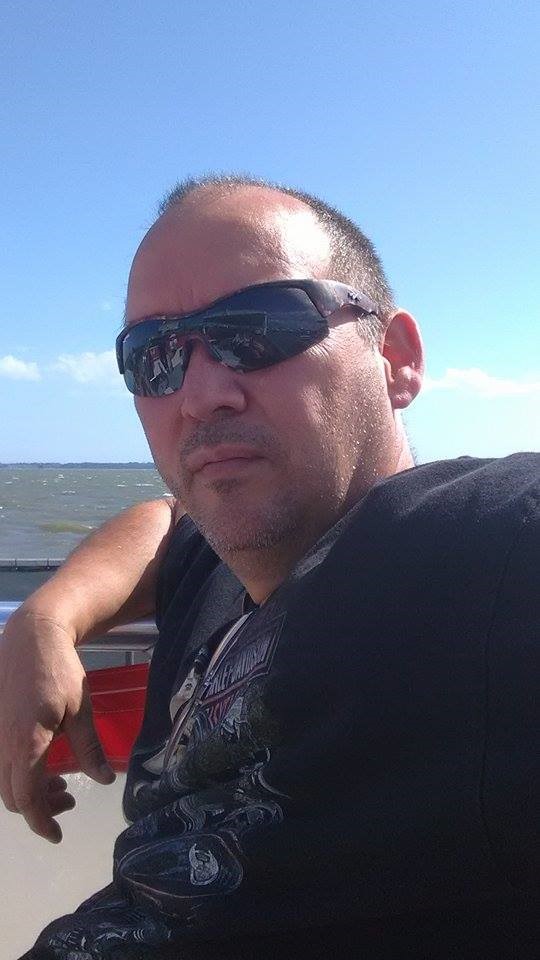 James Edgar Rubenstine born February 3rd 1968 departed for his final trip May 5th 2017
Proceeded in death by his brother Gary L. JR, sister Sherrie B Rubenstine, and father Gary L. SR
He is survived by his wife Patricia Rubenstine Willingham (lott), Children James M Rubenstine, Kimberly Rubenstine-Walters and Philip J Clark. Mothers Juanita Rivers Evangelist and Carole Cox Rubenstine, Brother Johnny Vondolen, Grandchildren Tabatha A, Annabelle L, Aiden K, Tristan M, Kristin D, Joseph W, Kaliegh B, and Maci P.
James E Rubenstine was born in Charleston S.C. He graduated from Goose Creek High school. He was married to his soulmate for 28 years. He was a civilian contractor for more than 20 years and has traveled around the world. He loved hunting, fishing, sightseeing, the outdoors and nature. He was a volunteer firefighter for 15 years. He loved helping the people of his community and He was also a father figure to many. He was a very caring and humble man. He will be missed dearly.
His celebration of life will be May 13th 2017 at 1061 Old Wiggins Rd Holly Hill 29059 at 2 pm. Family and friends are welcome to come by and celebrate the life of James E Rubenstine.
ARRANGEMENTS BY TRI-COUNTY CREMATION CENTER, 11000 DORCHESTER ROAD, SUMMERVILLE, SC (843) 821-4888