Frances Taylor Garrett
Posted August 26, 2020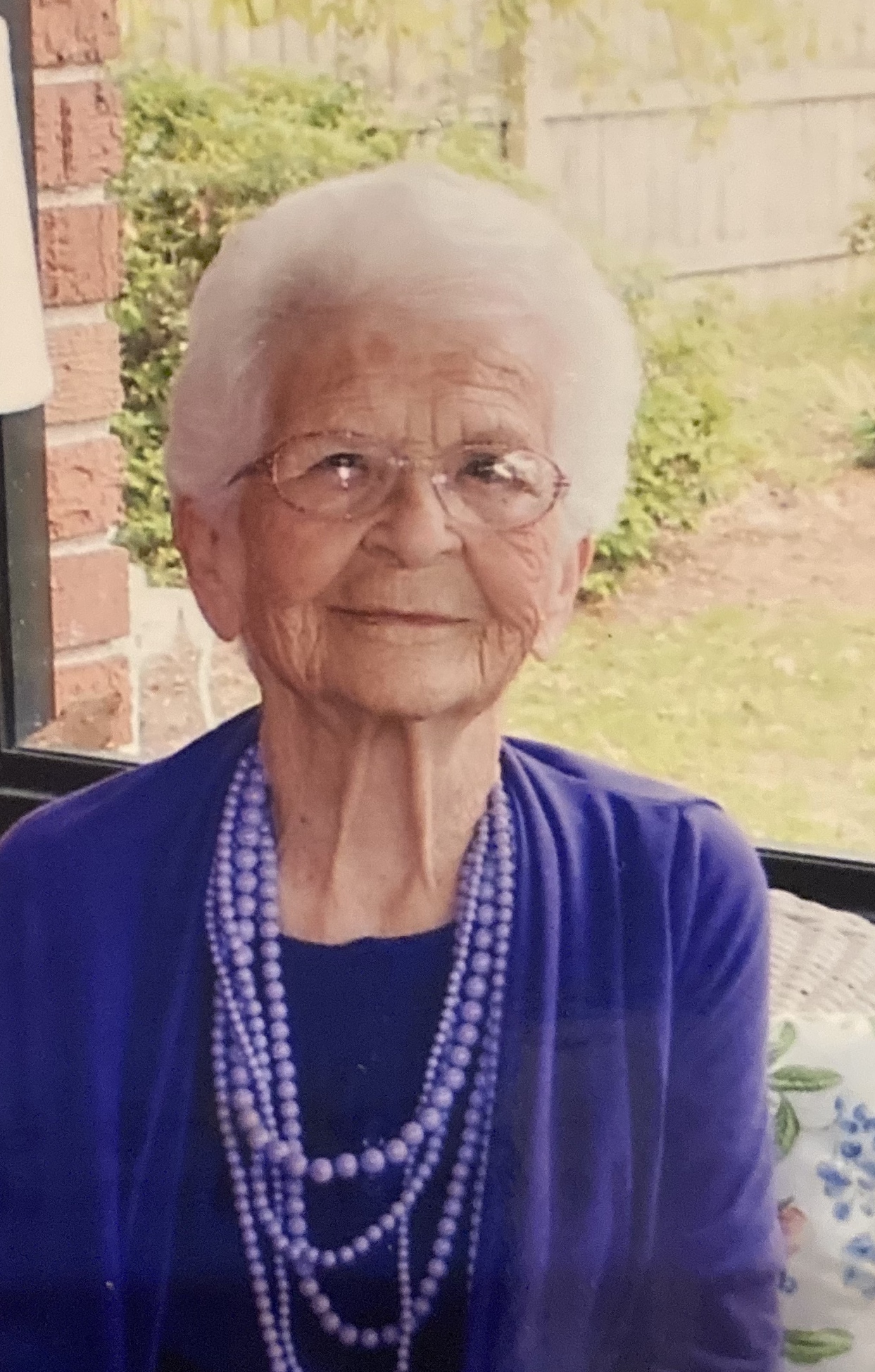 Frances Taylor Garrett 1916-2020
"Finally Home with the Lord"
Born June 20, 1916 in Union, SC to the late A.J Taylor and Bess Humphries Taylor. She graduated from Cross Anchor High School and Spartanburg School of Cosmetology. She was hired and moved to Woodruff, SC where she met Henry Norris Garrett. They were married on July 23, 1938. They were parents to three children, sons Robert H. Garrett, Francis T. Garrett and a daughter, Janice Garrett Messex.
A lifelong resident of Woodruff, she was active and devoted to the First Baptist Church. With hands never idle, she knitted and crocheted until she was 103. She was a member of Garden Ellas, Eastern Star, 24-member club and a Pink Lady for 10 years. She spent her last 6 years living in Summerville with her daughter and was a resident of Magnolias of Summerville.
She loved the Lord and lived her faith for 100+ years. Her parents, her husband of 43 years, her son Robert Henry Garrett and seven brothers and sisters preceded her in death. She is survived by her son Frank Garrett (Marcy) and daughter Janice Garrett Messex, grandchildren Deborah Ross (Jay), Derrick Messex (Jennifer), Travis Messex (Teresa), Tim Garrett (Tracy), Robin Rau (Greg), and Wramie Frances Spafford (Harry), 12 great grandchildren and one great-great grandson.
The family wishes to thank everyone for the love and prayers you have extended all of us. We are so very grateful for the life we were able to share with her. A graveside service will be scheduled later. In lieu of flowers, please donate to Summerville Baptist, Woodruff Baptist churches or a community organization; remind your loved ones how much they mean to you, find the beauty in each day and love unconditionally.
"In all thy ways acknowledge him, and he shall direct thy paths." Proverbs 3:6